A woman from Seattle, Washington who is a writer at Faith Over Fear had just settled down at Starbucks to get a little work done on her computer when she saw two soldiers entered the building.
After seeing what the two soldiers did to their uniforms right in front of three young children, she felt compelled to speak out.
Alyssa Galios had just had a quick stop at her local Starbucks to enjoy a cup of almond milk coffee while she worked. However, she saw what the soldiers did to their uniforms in the presence of three innocent kids that will forever leave a lasting impact on their lives. So, she shared it on the Facebook page LOVE WHAT MATTERS, the story has gone viral since then.
"Sitting in Starbucks this morning, happily and working away; I'm alone in my corner, my pen scribbling notes in my notebook and my almond milk coffee nearby,", she explained in her post. "The only other table full this morning is a momma with her three young kiddos. They are slurping up what I assume to be hot cocoa, laughing a lot, and burning off their sugar highs. But, when the doors opens, the kids go silent."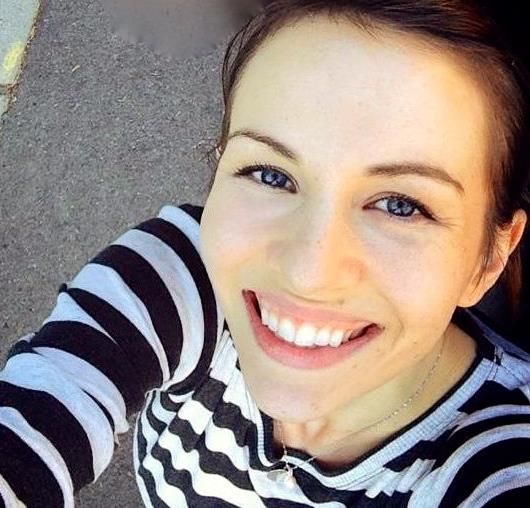 Everyone in the coffee shop set their eyes on the two soldiers as they entered and walked up to the register to place their orders. Then, one of the soldiers felt the prying eyes of the young kids behind him.
"One of the soldiers turns, walks over the little boy wearing a Spider-Man sweater, and crouches down to eye level," Alyssa recalled. "He smiles big. 'How is your day going, little man?"
The young toddler was amazed that a real-life "hero" was talking to him. Then, the soldier did something unexpected that will undoubtedly leave a lasting impact on the child's lives. He ripped the Velcro-American flag off of his arm and hands it over to the little boy, but that's not all.
"Then, the other soldier makes his way over and says 'You can have this one, too,"' Alyssa explained. "And hands the little boy another badge, ripped straight off his own coat."
After the mom thanked the soldiers for their kindness, they took a quick picture before the boy and his siblings had to leave for school. However, it's what the kid did next that melted Alyssa's heart: "The boy stands and does his best salute." Now, that's what being an American is all about.
Alyssa later approached the soldiers about their kind deed and learned that their names are Edgar A. Gonzalez and Pedro Cordoba. They're both dads and admitted that they do kind things like this to help alleviate the stress and anxiety they experience for their difficult job.