Actor Martin Landau has died at age 89.
Landau was best known for his role in the "Mission: Impossible" CBS TV series and his Oscar-winning performance in "Ed Wood." He died on July 15 of "unexpected complications" at Ronald Reagan UCLA Medical Center in Los Angeles, according to The Hollywood Reporter.
Landau's breakthrough role came in the 1959 Alfred Hitchcock classic "North by Northwest." The Brooklyn native played a homosexual henchman.
In 1969, Landau quit "Mission: Impossible" due to a contract dispute. He was on the show for three seasons. Landau's next big role came nearly 20 years later as Abe Karatz in the 1988 film "Tucker: The Man and His Dream." He earned a "best supporting actor" nomination for that performance.
Landau then starred in Woody Allen's "Crimes and Misdemeanors" in 1989, a performance that earned him another nomination for "best supporting actor." He lost both years to Kevin Kline and Denzel Washington, respectively, but won in 1994 for his portrayal of Bela Lugosi in the biopic "Ed Wood," directed by Tim Burton.
Landau is also known for playing Commander John Koenig in the 1970s science-fiction series "Space: 1999," where he starred with his "Mission: Impossible" co-star and wife, Barbara Bain. They were married in 1957 and divorced in 1993.
The Oscar-winning actor turned down the role of Mr. Spock in the NBC series "Star Trek." The role then went to Leonard Nimoy, who also replaced Landau on "Mission: Impossible."
Landau taught the craft of acting to other greats, such as Jack Nicholson. He was best friends with James Dean in the 1950s, and briefly dated Marilyn Monroe.
"She could be wonderful, but she was incredibly insecure, to the point she could drive you crazy," Landau told The New York Times in 1988.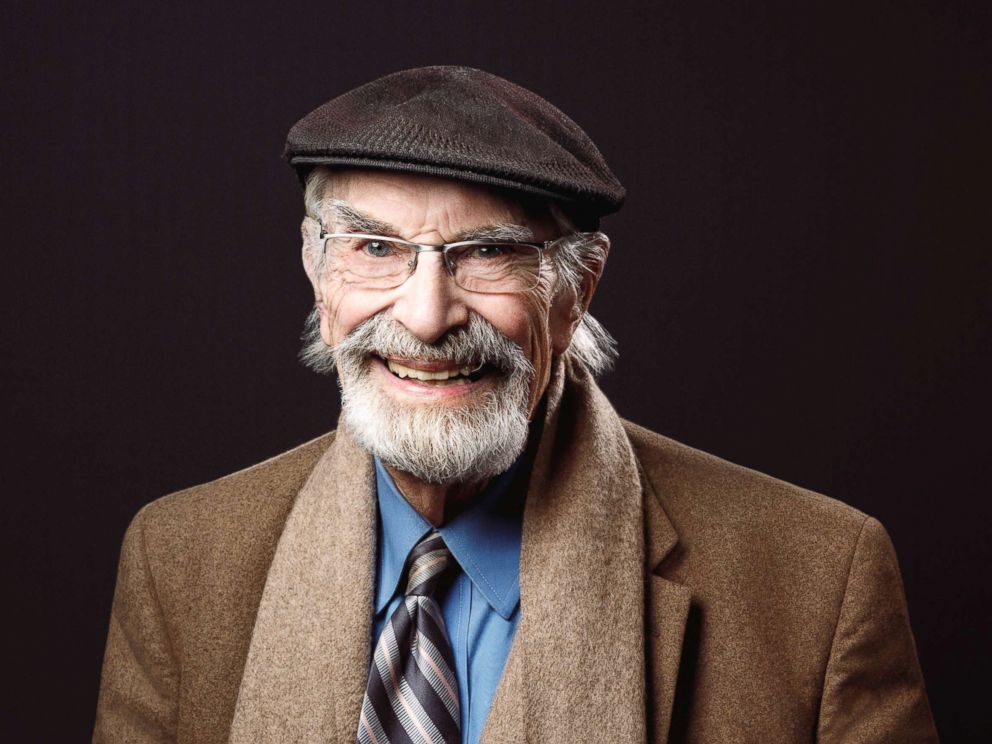 Landau was born on June 20, 1928, in Brooklyn, New York. He worked as a cartoonist for the New York Daily News when he was 17, but quit after five years to pursue a career in acting.
"It was an impulsive move on my part to do that," Landau told The Jewish Journal in 2013. "To become an actor was a dream I must've had so deeply and so strongly because I left a lucrative, well-paying job that I could do well to become an unemployed actor.
"It's crazy if you think about it. To this day, I can still hear my mother's voice saying, 'You did what?!'"
Several people took to Twitter to pay tribute to the late actor.
"Martin Landau's nuanced performances in countless classic films and shows is often what made them great," BBC Radio Oxford film critic Marshall Julius tweeted. "Rest in peace Marty, 1928-2017."
"Martin Landau was awesome," wrote fellow actor Michael McKean. "NXNW, Mission Impossible, a zillion guest roles, never giving less than 100%. THEN, Ed Wood, for God's sake!"
"My thoughts are with Martin Landau and his family at this time... a great talent who always made every performance his own," added award-winning producer/director Mark Mahon.