Dog the Bounty Hunter and his wife have revealed the real reason for the cancelation of their reality show.
Duane "Dog" Chapman and his wife Beth first became famous on their A&E show "Dog the Bounty Hunter," which originally aired in 2004. However, in 2007, the show was briefly taken off the air when a video of Duane repeatedly using a racial slur surfaced, according to Newsiosity. The show returned in 2008 and continued to air until it was canceled in 2012 after a total of eight seasons.
In 2013, Duane and Beth got another show, "Dog and Beth: On the Hunt," a CMT reality show about the couple. The show ended in August 2015; in January 2016, Beth announced that she and her husband were leaving CMT.
Addressing speculation about why the couple left, the Chapmans revealed the real reason behind the departure: according to InTouch Weekly, the Chapmans have decided to attempt to save the American bail industry.
Following the end of "Dog and Beth: On the Hunt," Beth Chapman announced her candidacy to be president of the Professional Bail Agents of the United States. According to Lightning Bail Bonds, she was elected in 2016.
"Our industry is under attack," Beth told InTouch Weekly. "There are reform movements springing up across the country that would end the cash bail systems. This would be a disaster."
Beth Chapman's career shift came as a California lawsuit is seeking to end the cash bail system on the grounds that it is unconstitutional.
"I worked with the California Bail Agents Association to get them on as interveners in the case so that the industry can mount a significant challenge to this incredibly disastrous suit," Beth said. "The bail industry provides a service to the government and helps ensure the public's safety. Removing the bail system would have a deleterious effect on the criminal justice system. It is imperative that our association, under strong leadership, fight every attempt by these social justice lackeys to remove cash bail when their only goal is to make it easier for the bad guys to get out of jail."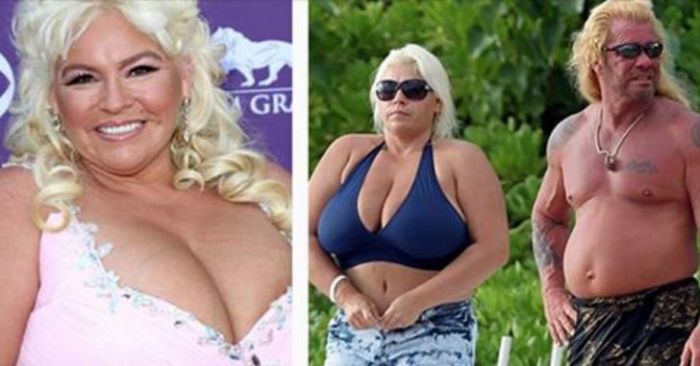 Duane added his own thoughts on the issue.
"For over 12 years we have shown on TV the importance of the bail industry in assisting the criminal justice system, and I have preached about how important it is that bail agents and bounty hunters conduct themselves properly," he told InTouch. "We made this incredibly tough decision because we feel that without intervention from all of our associations, we will no longer have an industry in which to work. This is not an end to Dog the Bounty Hunter, but if these lawyers have their way, it will be the end of the bail system in the United States and we cannot sit by and let that happen."