Four people in Indiana have been charged in connection with the death of a malnourished 9-year-old blind boy who had cerebral palsy.
Fifty-six-year-old Hubert A. Kraemer, 33-year-old Chad Allen Kraemer, 53-year-old Robin Lee Kraemer, and 30-year-old Sarah Beth Travioli have been arrested in connection with the boy's death, reports WTWO.
Hubert and Robin Kraemer were the boy's guardians. He was with them since he was 3 days old.
Police with the Vigo County Sheriff's Office, as well as other emergency personnel, responded to a report of a cardiac arrest in Northern Vigo County. They arrived at the scene to find 9-year-old Cameron R. Hoopingarner unresponsive. He was rushed to a nearby hospital, where he was later pronounced dead.
Police launched an investigation into the boy's death, obtaining an arrest warrant and search warrant.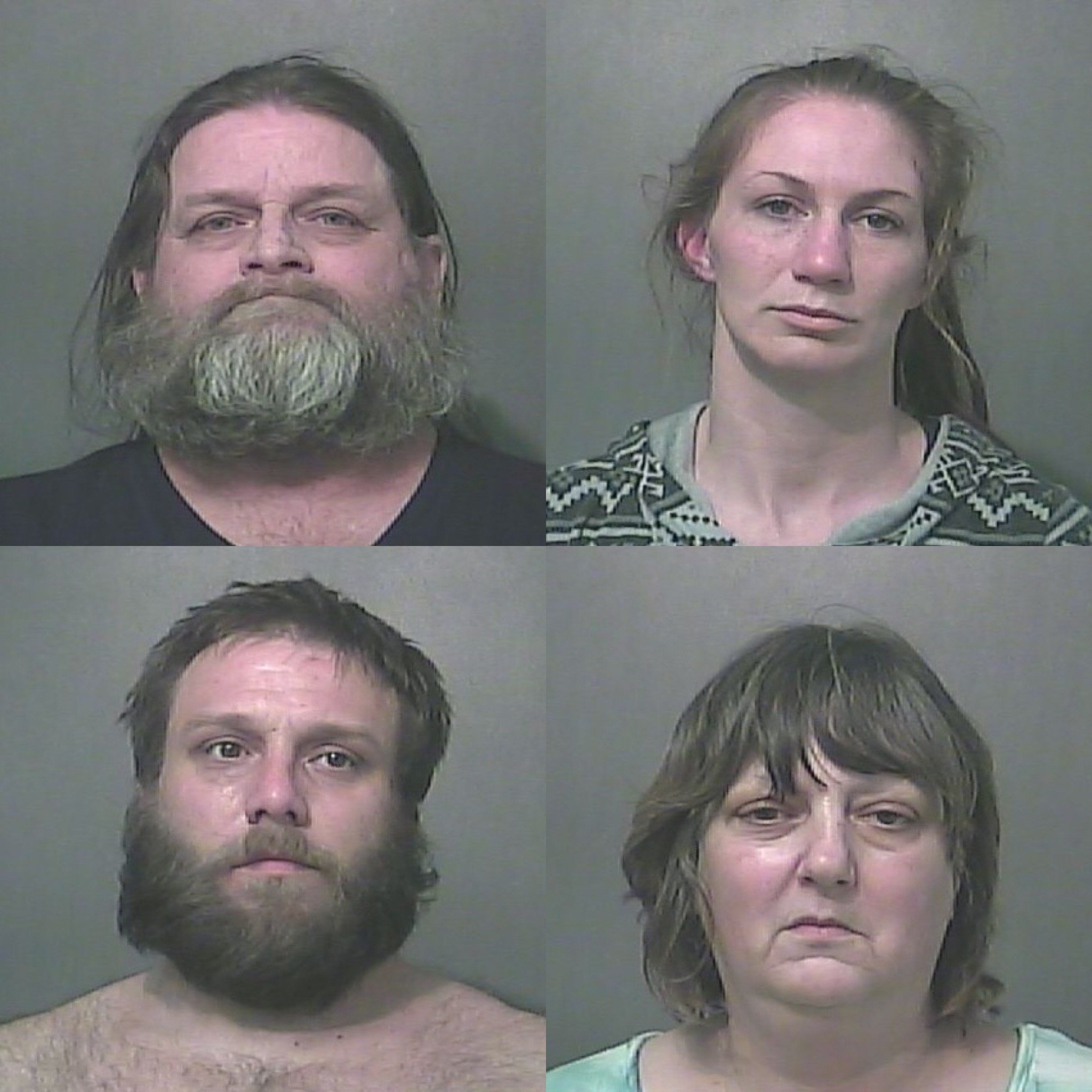 Cameron, who was blind and had cerebral palsy, weighed only 15 pounds when he died. He was severely malnourished and police say he was in bad condition when officials were called to the home.
Two other children who lived in the home, ages 5 and 3, were removed from the home and taken into protective custody. Officials say they are the children of Chad and Travioli.
Hubert and Robin have both been charged with neglect of a dependent resulting in death and neglect of a dependent, both felony charges. Chad and Travioli are also being charged with neglect of a dependent resulting in death and neglect of a dependent, as well as a misdemeanor charge of failure to report child neglect.
The suspects were held in Vigo County Jail on $250,000 bail.
The suspects were all charged with additional charges of neglect of a dependent, maintaining a common nuisance and visiting a common nuisance after Cameron tested positive for methamphetamine during his autopsy, according to WHTI.
Forensic pathologist Dr. Roland Kohr said he does not believe the child was directly given meth.
"If you give so many milligrams to an adult versus to a 14-pound child it makes a major difference," Kohr said. "But again, this was essentially trace levels but does tell us it was in proximity to someone using the drug."
Prosecutor Terry Modesitt said the fact the child had the drug in his system was probable cause for the charges to be filed against the suspects.
"I think it's just, you know, a matter of us trying to bring justice in this case and making sure that, you know, if the case goes to trial that there will be, you know, 12 people that will have listened to all of the charges and will determine what if any criminal acts occurred in this case," Modesitt said.
The investigation is ongoing.